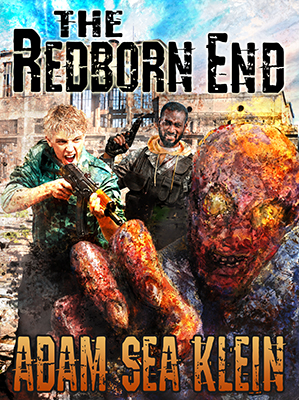 Hard times have slammed the world and a few handfuls of stand-out people made it through the first six months. Jump in and see how they handle the fast and furious Redborn Raiders. Join John Jackson as he converts a sheltered family into a survival squad - see crazed travelers twist together with steadfast friendships. There is an eerie neighborhood of abandoned kids coping with primal tragedy - what happens when they meet? Teams will form, gangs will clash, supplies and buildings will be battled over. Nothing can stop the spread of raiders, yet some will live to fight another day.

READ BOOK #1 FREE - RIGHT NOW!

JUMPSTART THE SERIES FREE by accessesing The Redborn END Release Schedule and Sci-Fi/Fantasy email here:
(privacy respected, unsubscribe if wanted)

"I'm getting tired of canned meat as well... are you going to eat that pile?"
~ John Jackson ~